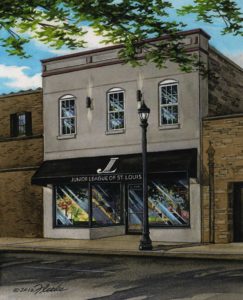 The Junior League of St. Louis is pleased to be able to make our Headquarters space available for rent to JLSL members, non-members and nonprofit organizations.
We are conveniently located at 106 N. Kirkwood Road, St. Louis, MO 63122 in the heart of Downtown Kirkwood. We have meeting spaces available to rent:
Schedule of Rental Fees
*Must provide documentation of nonprofit status when agreement is executed and LESSEE's representative must provide evidence he/she is a staff member or director of the nonprofit entity.
__________________________________________________________
The JLSL member or group renting our space must provide the following to confirm reservation:
A security deposit of $100 is required for all renters.
JLSL Rental Agreement and facility use fee are required in order to reserve the space and must be submitted to the JLSL office no less than 14 days prior to the desired rental date.
Provide a "Certificate of Insurance" through your homeowner's or business policy; this certificate must accompany the Space Rental Agreement when submitted.
A walk through is encouraged. During the walk through the Space Rental Agreement will be reviewed.
Contact Information
To inquire about renting, please contact the Junior League of St. Louis' office at 314.822.2344 or at membership.liaison@jlsl.org
__________________________________________________________
Photo of the Junior League of St. Louis' "Board Room"
Approximately 384 square feet
Max Occupancy = 15 (Occupancy may be adjusted based on guidance from local authorities due to public health and safety concerns).
On-site tables and chairs included in rental rate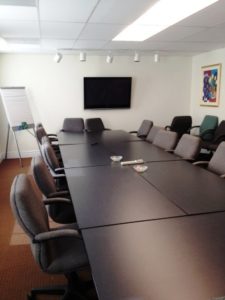 Photos of the Junior League of St. Louis' "Multipurpose Room" in use
Approximately 1,500 square feet
Max Occupancy = 50
On-site tables, chairs and linens included in rental rate