Giving to the Junior League of St. Louis
Annual Giving is one of our biggest fundraisers that helps The Junior League of St. Louis meet our commitment to promoting voluntarism, developing the potential of women, and improving the community through the effective action and leadership of trained volunteers.
As a League, we go to our sponsors, community partners, and potential grant agencies and share our rich history and the impact we have had in the community over the past 106 years. We share how special our members are and how they believe and support our mission enough to give more than their annual dues. By showing how supportive, and confident our members are in the League by their giving efforts during Annual Giving, other organizations are more inclined to support us as well.
Giving your time, talent, and financial support during Annual Giving will ensure that we not only meet our goals for 2022-2023 but exceed them!
Each donation to the Annual Giving allows us to: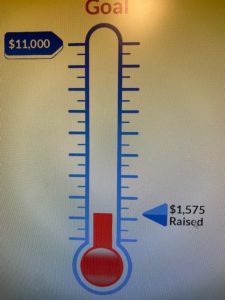 WAYS TO GIVE
Write a check to Junior League of St. Louis, indicating "Annual Giving" in the memo. Checks can be dropped off or mailed to Junior League of St. Louis 106 N. Kirkwood Rd. St. Louis, MO 63122.
Ask your employer to match your donation to JLSL's Annual Giving.