The Junior League of St. Louis was founded in 1914.
During our over 105 years of service, we have strived to address the changing needs of the St. Louis community.  We are often leaders and effectors of change for the betterment of our region, and often collaborate with other organizations to effect this change.  A sampling of our past community impact projects include: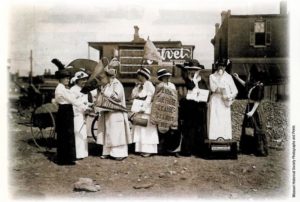 1914  JLSL was active in the Woman's Suffrage movement.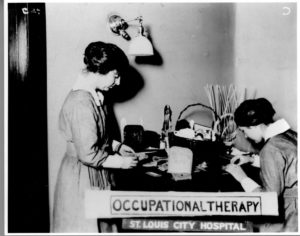 1917  Occupational Therapy Workshop.  Inspired by returning, injured World War I veterans, this project provided training for convalescing patients.  This program led to the development of the School of Occupational Therapy at Washington University.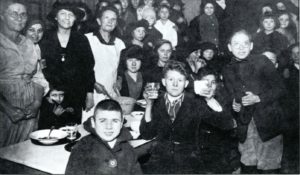 1918  Neighborhood House Lunchroom.  This program served thousands of hot lunches to school children in an impoverished area of our city.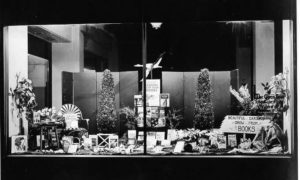 1924  Open Door Shop.  Was established to sell items produced by patients in the Occupational Therapy Workshop for income to support themselves.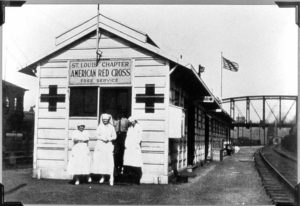 1940's  Red Cross Work.  More than 500 JLSL members were active in Red Cross work at home and abroad during World War II.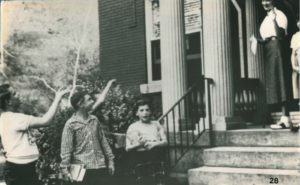 1945  Forest Park Children's Center.  JLSL bought the building for the center which was a residential treatment center for emotionally disturbed children.  The Center merged with Edgewood in 1955 (today Great Circle).
1950's  Hosted United Nations Delegates and Furnished a Children's Room at the Missouri Historical Society.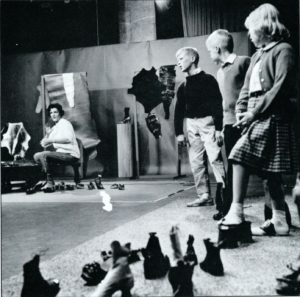 1959  "Outside In".  Sponsored this television show on KETC to bring the world to the bedrooms of sick children.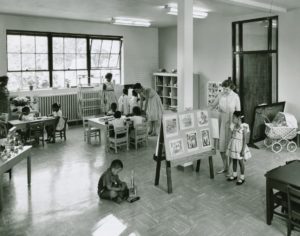 1964  Junior Kindergarten.  In a joint venture with the YMCA, the JLSL assisted culturally disadvantaged children prepare for public school.  This program became the role model for the Head Start program nationally.
1970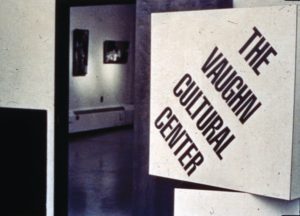 's  Council of Community Organizations and Heritage St. Louis Vaughn Cultural Center.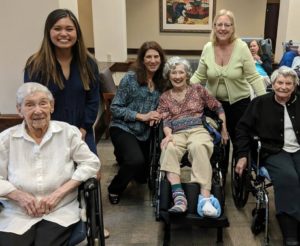 1980's  LeagueLarks and Nightingales.  JLSL established two choral groups, one during the day and another during the evening, that performed at nursing homes, adult day care centers to provide entertainment to residents.
1981  Teen Outreach.  Developed an after school program in local middle and high schools to reduce the number of teen pregnancies and encourage high school completion.  This program became replicated nationally.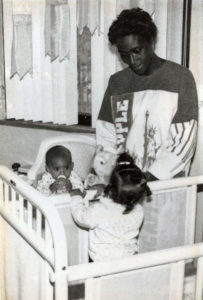 1986  Saint Louis Crisis Nursery.  Established, along with 100 Black Women and Deaconness Hospital, a short term children's shelter.  This program continues to this day.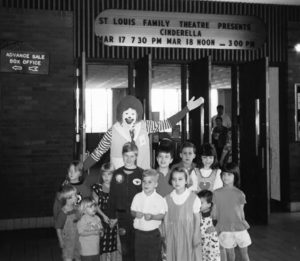 1989  St. Louis Family Theatre.  For more than 25 years, the JLSL, along with the Florissant Civic Center, brought in professional children's theatre to foster an appreciation of the theatre arts.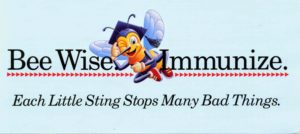 1991  Bee Wise Immunize.  JLSL collaborated with Operation ChildSave to focus on the immunization crisis.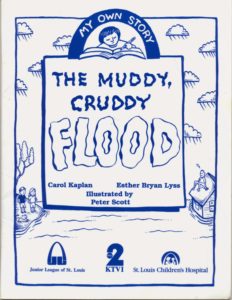 1990's  Muddy Cruddy Flood.  Developed and published a children's coloring book to help children cope with Mississippi river flooding.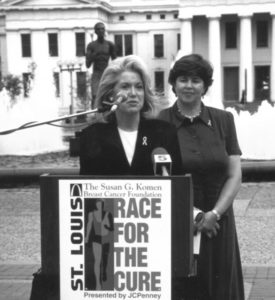 1999  Komen Race for the Cure.  JLSL was the Organizing Sponsor of the first St. Louis Race.  It was the largest first-year Race in history of the Komen Foundation.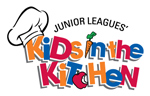 2000's  Kids in the Kitchen and Little Wishes.  JLSL picked right up on AJLI's initive to teach children cooking and nutrional skills.  We also partnered with the Foster and Adoptive Care Coalition to provide 'little wishes' to children in foster care.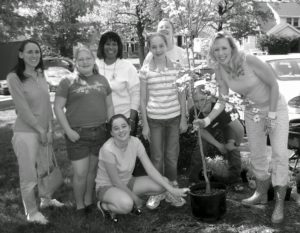 2007  V.O.I.C.E.S.  Volunteer Opportunities in the Community by Exemplary Students.  Provided young girls information about volunteer opportunities with hands-on experience in a cohesive group setting.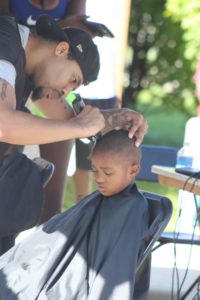 2010's  Strong Women & Families Health & Resource Fair.  Developed a hands on resource fair with numerous community partners to provide a one-stop event for disadvantaged members of the North County community to receive everything from medical care to opening a bank account.  This project continues to this day.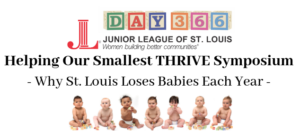 2018  Day 366.  Provided support and resources to a variety of local organizations to help ensure St. Louis infants survive and thrive their first year of life.