Leadership Development Series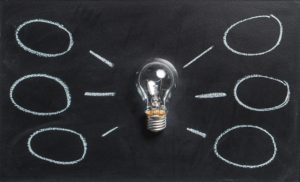 September 18th, 2023 DISC Personality Testing 
Take the DISC test and learn how to use this information to impact your team building and team effectiveness. Learn how to better deal with conflict management. Realize how to work more efficiently and positively utilizing information on how others best work, respond and contribute. A useful tool for talent management in both the volunteer and work worlds. Taught by a certified DISC trainer.
JLSL Members – $35
Non Members – $35
All courses are held at JLSL Headquarters, 106 N. Kirkwood Rd., Kirkwood, MO 63122
Pre-registration is required, Tickets are available by scrolling below or by calling 314-822-2344. All fees are non-refundable.
Courses last approximately 2 hours each.
Many Junior of St. Louis (JLSL) members join JLSL in search of leadership development training to grow as a working professional and a community volunteer. Each year, we offer at least eight training courses, that incorporate Leadership, Professional, and Personal Development opportunities.
Experts from local businesses, hospitals, universities, government and nonprofit entities facilitate each workshop to help members develop skills that make them better volunteers and leaders.
Non-JLSL members are welcome to join us at these leadership development classes for a fee that ranges from $5-$35 per class. Check out our events calendar for upcoming training dates.
Additional Training Opportunities
September 18th, 2023 – DISC Personality ($35)
October 2nd, 2023 – Grant Writing ($15)
November 1st, 2023 – Taking the Stress Out of the Holidays ($5)
November 29th, 2023 – Technology & Mental Health for Adults & Children ($15)
January 22nd, 2024 – Community Advocacy ($15)
February 21st, 2024 – Budgets & Financial Management ($15)
March 20th, 2024 – Gardening 101 ($5)
March 27th, 2024 – Anatomy of a Fundraiser & Project Management ($15)
April 22nd, 2024 – Coaching & Mentoring ($15)
May 13th, Volunteer Management ($15)