Leadership Development Series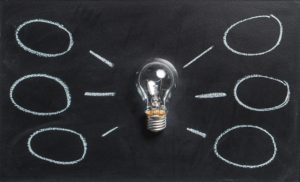 Many Junior of St. Louis (JLSL) members join JLSL in search of leadership development training to grow as a working professional and a community volunteer. Each year, we offer at least eight Leadership Development Series courses, based on a rotating, three-year curriculum.
Experts from local businesses, hospitals, universities, government and nonprofit entities facilitate each workshop to help members develop skills that make them better volunteers and leaders.
Non-JLSL members are welcome to join us at these leadership development classes for a fee of $20 per class. Check out our events calendar for upcoming training dates.
If you have expertise in any of the above topics, and are interested in presenting to our membership, please contact membershipandtraining@jlsl.org.
Our Leadership Development Series topics for 2017-18 included:
Grant Writing – Held on Thursday, Nov. 16
Staff/Volunteer Relations – Held on Tuesday, Jan. 23
Working with the Media – Held on Thursday, May 31 at 6:30 p.m.
Researching Community Needs –  Held on Wednesday, March 21
Training the Trainer – Held on Monday, April 30
Curriculum Development – Held on Wednesday, Dec. 6
Time Management – Held on Monday, April 16
Conflict Management – Held on Tuesday, Sept. 26
FAQ about JLSL's Leadership Development Series
Why a three-year program?
JLSL is proud of its history of providing training through hands-on placements within teams, supplemented by formalized training classes. We believe this "on-the-job" training, combined with the formalized classes,  forms a well-rounded, well-trained volunteer. The three-year cycle provides a balanced program that enables each member to bring her volunteer experiences to the class, and enhances her learning.
What is my time commitment to the Series?
Eight classes will be offered from September through May each year. Classes generally run two hours.
Do I need to attend all eight classes of the Series each year?
You're welcome to attend as many or as few leadership development courses as you'd like! It is intended as a training program for current and future JLSL leaders and non-JLSL members. Non-JLSL members are charged $20 per class attended.
What topics do you cover in this three-year rotation? 
2018-19
Fundraising Basics & Organizing Fundraising Events/Anatomy of a Fundraiser
Budgets
PR & Marketing Basics
Program Evaluation – Taking Your Big Ideas from Inspiration to Implementation
Meeting Facilitation Skills & Effective Agendas: How to Run Effective Meetings
How to Grow your Member Base
Motivating Members
Mentoring/Coaching
2019-20
Advanced fundraising
Strategic planning
Telling your story
Keys to working with nonprofits and nonprofit ethics
Serving on a nonprofit board
Volunteer satisfaction & retention
Delegating
Setting and achieving goals