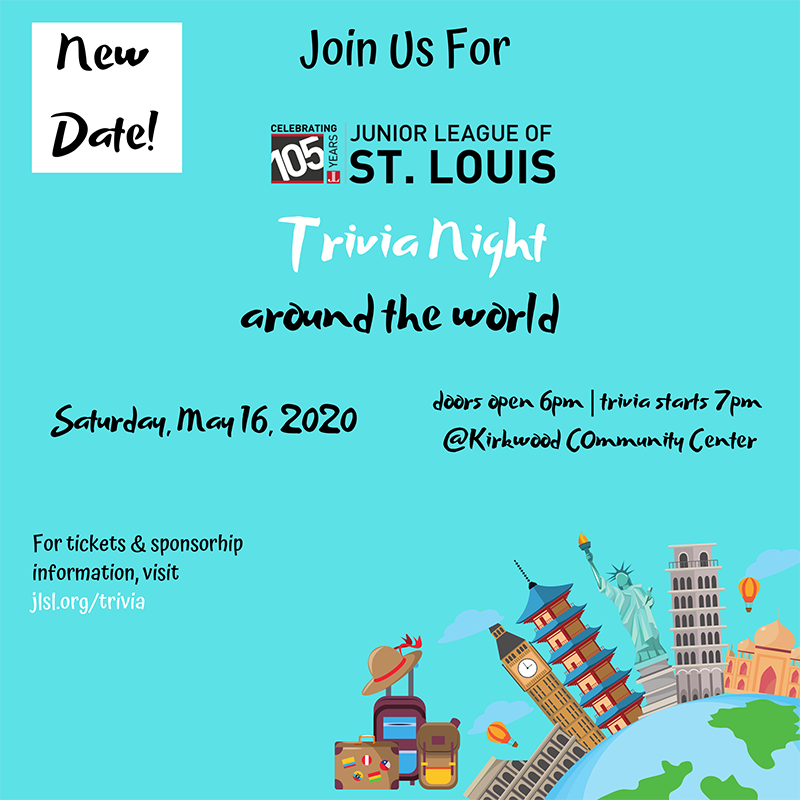 The 10th Annual trivia night supporting the Junior League of St. Louis' training and community programs on Saturday May 16, 2020.
This year's theme is Around the World – join us as we travel around the world. Attendees are encouraged to decorate tables and dress up – flight attendants anyone!
The fun evening will be held at the Kirkwood Community Center, 111 S Geyer Rd, 63122.
Doors opened at 6 p.m., with trivia competition started at 7 p.m.
All tickets include beer and refreshments.
There are raffle prizes, a 50/50 drawing as well as a silent auction!