Leadership Development Series: Staff and Volunteer Relations – Jan 23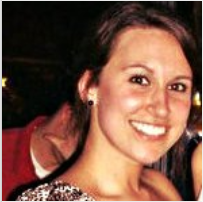 Join the Junior League of St. Louis as we welcome Kylie McCarver, MSW, LMSW, Program Coordinator at Annie's Hope – The Bereavement Center for Kids
Kylie McCarver has been the Program Coordinator at Annie's Hope since July 2014. There are currently 10 different programs she supports. She is a very empathetic individual and possess great listening skills that allow her to work with children and families in difficult situations. Her internship experiences at domestic violence shelters and a grief support center has allowed her to expand her interpersonal skills and serve diverse populations. She has made a personal commitment to learn and understand her clients' needs and the external factors affecting them so that she can passionately and professionally assist them.
According to the 2012 Census, there are approximately 294,551 children under the age of 18 in the St. Louis region. As many as 1 in 6 or 50,074, will experience the death of someone significant before they turn 18. There are approximately 1,047 deaths among St. Louis children annually (KidsCount.org), and data indicates that 83% of deceased children, about 869, had siblings. Altogether, we can expect 3,975 kids in our community to be newly bereaved due to sibling or parental death every year.
Annie's Hope is a non-profit organization, formerly The St. Louis Bereavement Center for Young People, was formed December 18, 1997 with federally recognized, tax exempt status awarded March 19, 1998. Annie's Hopes' mission is to provide comprehensive support services to children, teens and their families who are grieving the death of someone significant. Annie's Hope serves kids ages 3-18 and their families in the greater St. Louis region. Annie's Hope's approach is very family centered due to the fact that children and teens do not exist outside their family.
Leadership Development Series Classes are offered to Non-Junior League of St. Louis members for a fee of $20.
JLSL members: please log in and register through the member calendar.