Since 1914, Junior League of St. Louis has worked to improve the greater St. Louis area with impactful, innovative contributions to our community, though long-term projects, financial donations, and the creation of trained female volunteers. Our focus is on building a better community for everyone to enjoy.
Our timeline lasts more than 100 years, and includes some of the highlights listed below.
JLSL History Through the Decades
1910s
1914- JLSL was founded by Mrs. Harry January with 25 members. One year later, the League had 50 members and the dues were $15
1916- JLSL's first play, "Love in a Toyshop" which raised money for the establishment of a factory lunchroom, but instead JLSL served lunches to school children at Neighborhood House on 19th Street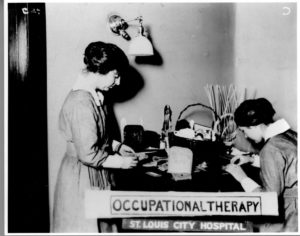 1917- World War I inspired JLSL's first major project, Occupational Therapy Workshop (until 1947), which provided patients convalescing in St. Louis hospitals with training and the opportunity to learn marketable skills that encouraged muscular rehabilitation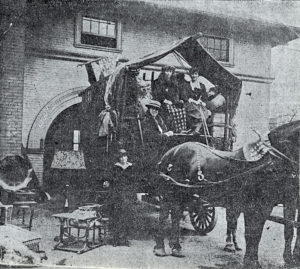 1918- First major fundraiser, Great Rummage Sale, raised more than $9,000 (approximately $159,000 in 2017 dollars) held to benefit Occupational Therapy Workshop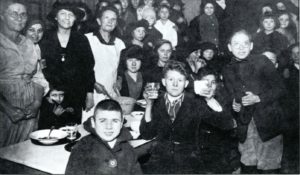 1918- Neighborhood House Lunchroom Project served 6,751 hot lunches to children from Franklin School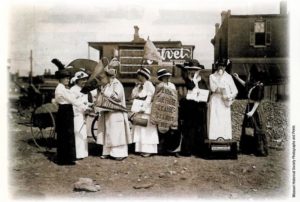 1920s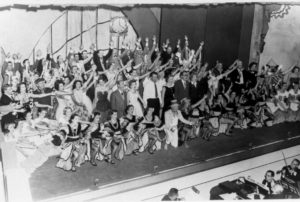 1920- JLSL hosted its first Follies, raising $6,000 (almost $77,000 in 2017 dollars)
1921- AJLI was founded, and JLSL was one of 30 Junior Leagues in the U.S.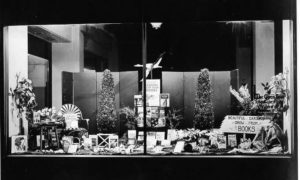 1924- Open Door Shop opened, selling handmade crafts from patients at Occupational Therapy Workshop – the shop operated for 19 years contributing more than $34,000 to JLSL projects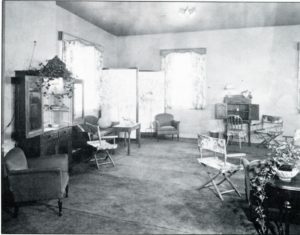 1927- JLSL established its tearoom; lunches were brought in from the Lucy Hall tearoom next door.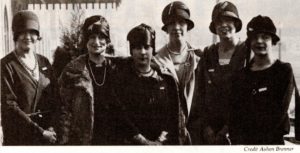 1927- AJLI held first regional conference in St. Louis
1927- Hostess Committee started (SOS) later became Service Bureau
1928- Topics Magazine started with 6 issues; first part-time employee hired
1930s
1930- JLSL began working with live Children's Theater, hosting Beauty and the Beast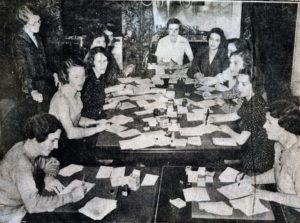 1930- The Service Bureau became an independent business begining a long history of donating its profits to charitable causes in St. Louis area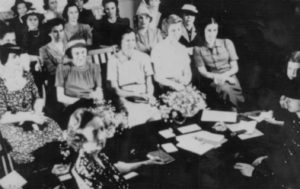 1932- Helped city with Community Fund Drive and Crisis Campaigns; 52 families were adopted by 27 JLSL members who provided essentials and helped find employment for adult family members
1937- JLSL began the Central Institute for the Deaf Project
1938- JLSL approached by Juvenile Court for help in rehabilitation for delinquent children through Occupational Therapy Workshop
1939-JLSL adopted Grace Hill Nursery School (now Grace Hill, Inc.) a project, assisting with volunteers and funding
1939- 25th Anniversary; buried time capsule to be opened at 50th anniversary
1940s
1941- JLSL's Glee Club began
1941- JLSL hosted 21st AJLI conference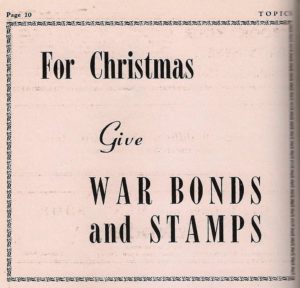 1942- During War years, collected $300 for USO, sold $3,100 in War Stamps, sold over $33,000 (over $514,000 10 2017 dollars) in War Bonds; Open Door and Victory Book Campaign collected 2,000 books for servicemen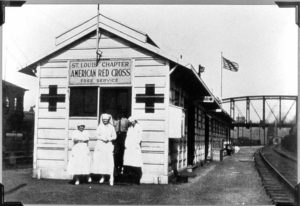 1943- By the midpoint of WWII, 554 JLSL members were active in the Red Cross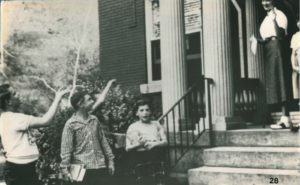 1945- JLSL bought the building at 4919 Forest Park to house the Forest Park Children's Center, which later merged with Edgewood
1947- Occupational Therapy Workshop renamed Rehabilitation Center of St. Louis
1948- JLSL brought children's program's to radio station WEW with a series called "Books Bring Adventure"
1950s
1954- Children's Room at MO Historical Society was established and provided lectures, tours and craft classes for over 30,000 children through 1958
1955- The Rehabilitation Center of St. Louis expanded to offer physical and occupational therapy services; provided 3,004 hours of volunteer service
1956- JLSL TV Committee launched a series on KETC "Here is Your City"
1956- JLSL with other community agencies hosted the Mental Health Association Institute
1957- Mayor proclaimed March 15 as JLSL Day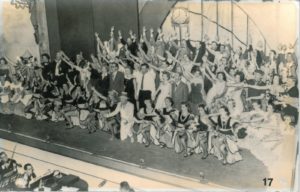 1957- JLSL's Follies, Forward Look, raised $29,000 (almost $254,000 in 2017 dollars)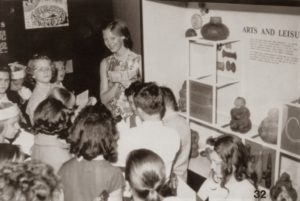 1958- JLSL hosted 40 delegates from UN, and became a founding sponsor of two museums at the Academy of Science (now the Science Center)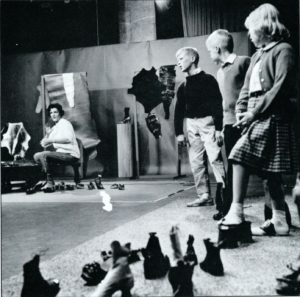 1959- JLSL TV Committee on KETC – "Outside In" program was designed to bring the world into the bedroom of a sick child and stimulate their interest
1960s
1963- After researching the Arts in the community for three years, the Arts and Education Council was formed; Project Funding Committee started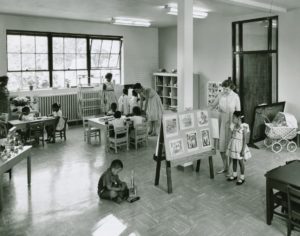 1964- JLSL formed a joint venture with the YMCA to assist culturally disadvantaged children prepare for formal school; this work became the forerunner for the national Head Start Program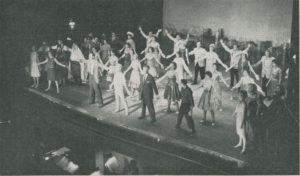 1964- JLSL's Follies, Wicket City, raised $34,000 (almost $266,000 in 2017 dollars)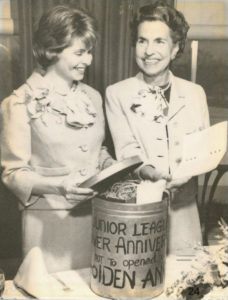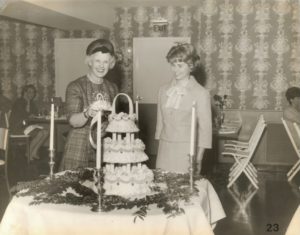 1964- 50th Anniversary (time capsule opened)
1965- Your Bulletin Board (now LeagueLetter) began as a monthly in-League news sheet
1968- New charter was approved, making JLSL a nonprofit organization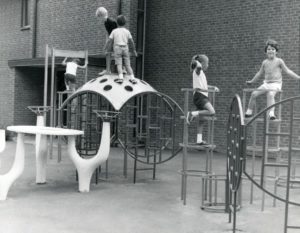 1969- Established volunteer program and provided playground equipment for Litzsinger School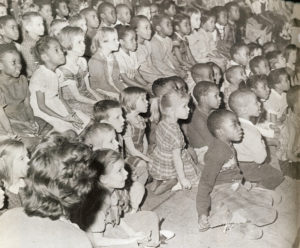 1969- "Professional School Performance by Live Theater" project
1969- Adoption room at Family and Children's Services furnished and decorated
1970s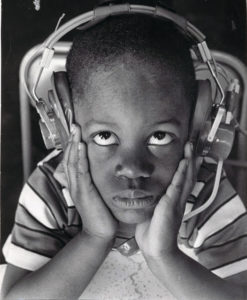 1971- JLSL began working on a Mobile Hearing and Speech Unit
1971- Over There Neighborhood Center was established with NCJW for the children of the Murphy Blair area providing financial support and children's activities
1972- JLSL established a library and volunteer support program for Providence Inner City Youth Group
1973- JLSL and Arts & Education Council provided a grant to Heritage St. Louis to make an architectural and historical survey of the city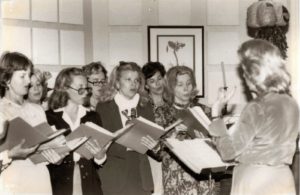 1976- League Larks started as a daytime women's singing group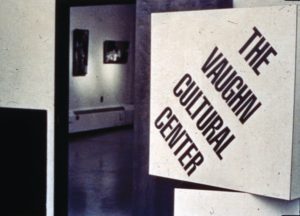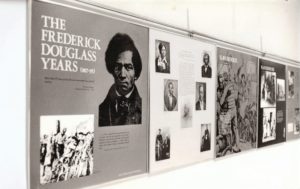 1979- JLSL helped establish the Vaughn Cultural Center in collaboration with Urban League and Early Childhood Project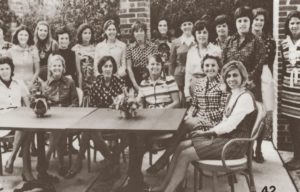 1979- Adopted first position statement, "Volunteerism and Voluntary Sector," and assisted the St. Louis Mayor's office in hosting a National Conference of Mayors
1980s
1980- JLSL began partnership with CORO Foundation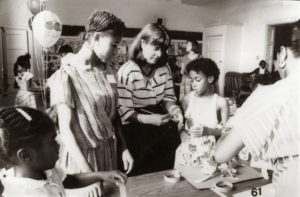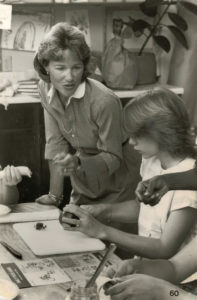 1981- Teen Outreach, an after-school program at local high schools and middle schools aimed at reducing teen pregnancies and encouraging students to complete high school, is initiated. The program is so successful that the Charles Stewart Mott Foundation, and later, AJLI, fund a national version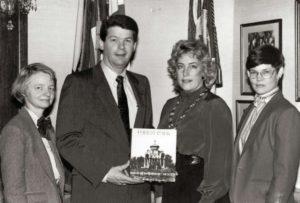 1981- JLSL volunteers began researching the first 100 years of Forest Park, leading to the publication of Forest Park, written by Caroline Loughlin and Catherine Anderson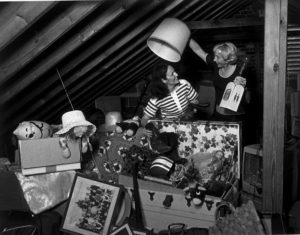 1981- JLSL hosts the first Treasure Trunk, raising $90,000 for Community Trust Fund (almost $255,000 in 2017 dollars)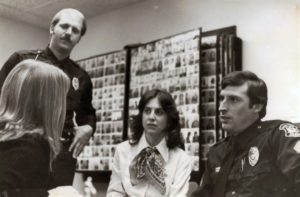 1983- JLSL begins Payback program, which at the time was a restitution only program in St. Louis County. This program has since expanded into four additional areas in Missouri and Illinois and has become a process in which offenders understand and acknowledge the wrongfulness of their actions, the impact of crime on their victim and the community, and take responsibility for repairing the harm.
1984- Nightingales is established as an evening singing group
1984- The Honorable William H. Webster made a charitable contribution in memory of his wife, Drue, to the Junior League of St. Louis. The JLSL formed a committee of Drue's closest friends and decided to use the donated funds to create the Drue Lane Webster Volunteer Service Award. The award was created to exemplify the spirit of Drue by recognizing a JLSL member's commitment to voluntarism, both inside and outside the JLSL.
1984- Soulard Girl's Club began and JLSL funds supported Executive Director salary and ongoing renovation
1985- Step Up! St. Louis in conjunction with St. Louis Ambassadors – Step Up! helped fund and implement neighborhood improvement programs
1985- The first Drue Lane Webster Volunteer Service Award was presented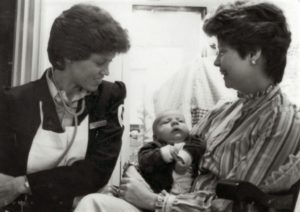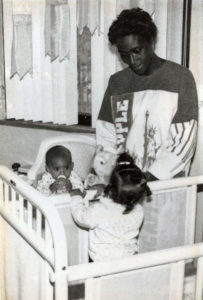 1986- St. Louis Crisis Nursery was founded by JLSL in collaboration with Deaconess Hospital and 100 Black Women – provided a short term children's shelter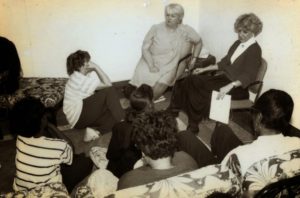 1986- Queen of Peace was adopted as a project – a transitional residence for alcohol and drug dependent women
1987- JLSL hosted the Teen Outreach conference in St. Louis, and AJLI adopted it as a national program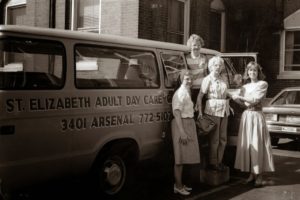 1988- JLSL began St. Elizabeth's Adult Day Care Center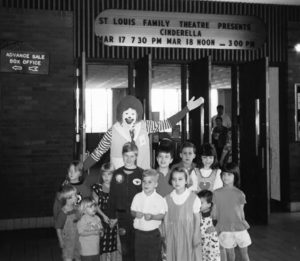 1988- Children's Theatre was managed as a pilot project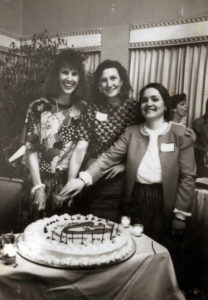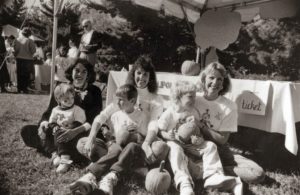 1989- 75th Anniversary; exhibit at MO Historical Museum
1990s
1990- JLSL developed "From All Walks of Life," an AIDS walk that distributed $120,000 to local agencies working with HIV-related issues (almost $230,000 in 2017 dollars)
1990- JLSL established Children's Theatre as a project as JLSL's 75th Anniversary gift to the community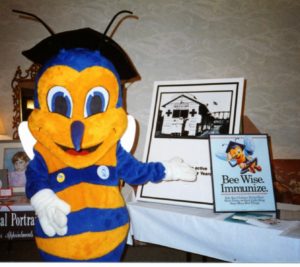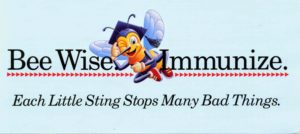 1991- JLSL spearheaded passage of Mo. Bill relating to the Child Health Initiative (Bee Wise Immunize) – Senate Bill 611 became known as the "Junior League Bill"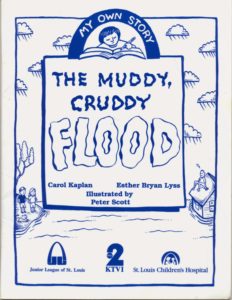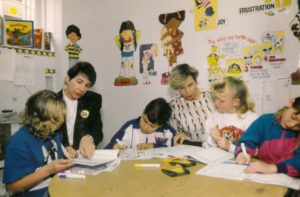 1993- Published and distributed 15,000 copies of the Muddy Cruddy Flood Book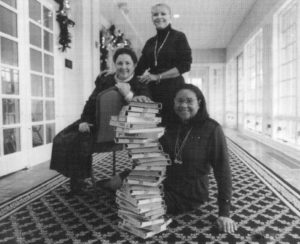 1993- Published first cookbook, Saint Louis Days Saint Louis Nights
1994- TOTAL (Teen Opportunities to Achieve in Life) Project consisted of TOTAL Team (Teen outreach program) at the middle school level and TOTAL Program (Case Management) at the high school level
1996- Back to Sleep (in collaboration with SIDS Resources)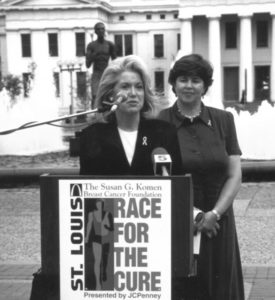 1999- JLSL was a founding sponsor of St. Louis' first Komen Race for the Cure
2000s
2000- Published second cookbook, Meet Us in the Kitchen
2000- JLSL began City Force 2000 in collaboration with Girl Scouts – a mentor program for girls ages 13-17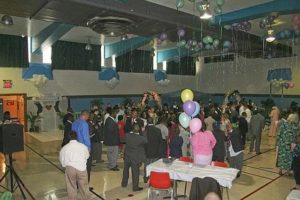 2002- JLSL partners with Nottingham High School to host the Glass Slipper prom
2002- CASA (Court Appointed Special Advocates)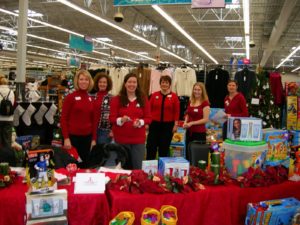 2003- Little Wishes program is developed (now run by Foster and Adoptive Care Coalition)
2003- Arty Gras (organized with Young Audiences of St. Louis, which merged with Springboard to Learning in 2006 and adopted the name Springboard in 2009)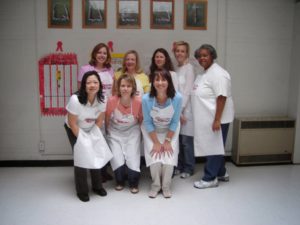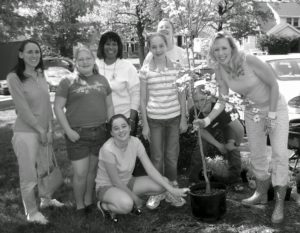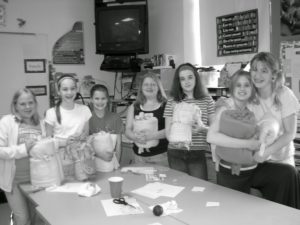 2006- JLSL began V.O.I.C.E.S. (Volunteer Opportunities In the Community by Exemplary Students)
2009- JLSL revives its Cinnamon Rolls fundraiser, earning $39,549.
2009- JLSL establishes its three-year curriculum for the Leadership Development Series
2010s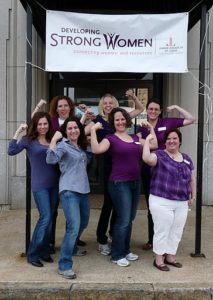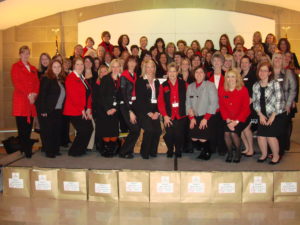 2011- JLSL's State Legislative Issues Committee (SLIC) began working on House Bill 1049 on cyberbullying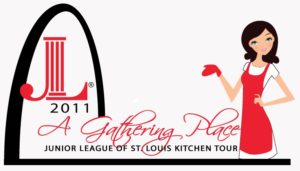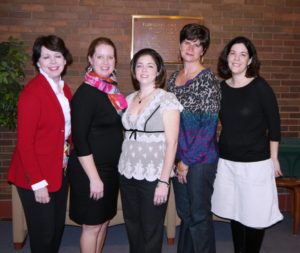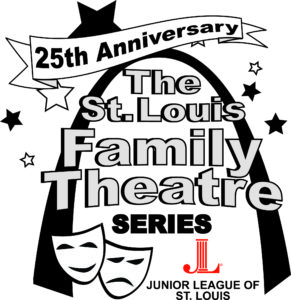 2012- St. Louis Family Theatre Series (formally Children's Theatre) celebrates 25th Anniversary
2012- JLSL moves Headquarters to Kirkwood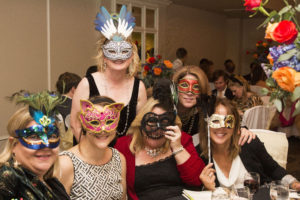 2014- JLSL celebrates its Centennial Anniversary, and hosts the 2014 AJLI Annual Conference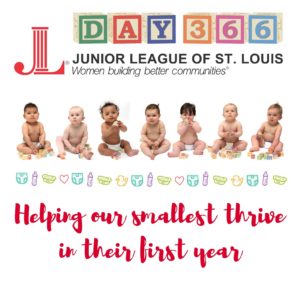 2016- Members vote to take on infant mortality in our Day 366 community initiative
2016- JLSL celebrates the signing into law of Mo. House Bill 1583 regarding student safety and, more specifically, bullying.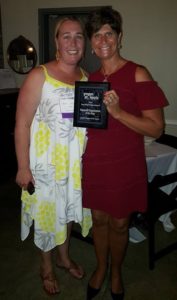 2017-Junior League of St. Louis was awarded Nonprofit of the Year at the Young Nonprofit Professionals Network of St. Louis (YNPN St. Louis) Standing Ovation Awards.