Leadership Development Series:Train the Trainer – April 30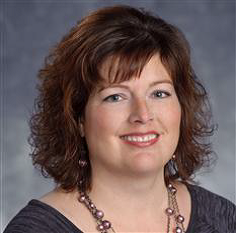 Join the Junior League of St. Louis as we welcome Karen Johnson Vice President; Sr Learning & Development Consultant Wealth and Investment Management.
Karen Johnson began her career at Wells Fargo Advisors (then A.G. Edwards & Sons) in 1992. She currently serves as a Senior Learning & Development Consultant on the Wealth and Investment Management (WIM) Staff and Leader Development Team and is based in St. Louis, Missouri.
In her role, Karen is focused on creating strategies and solutions to meet the development needs of WIM leaders at all levels of the organization, and is involved in the strategy, creation and management of the twelve-month WIM Leader Forum for high potential WIM senior leaders. Karen often provides subject-matter expertise for WIM-wide learning and HR initiatives and has led the WIM education strategy team for the Team Member Connection Survey every year that WIM has been participating.
Prior to taking on her current role in November 2013, Karen spent 14 years in various Learning & Development roles within Wells Fargo Advisors (WFA) and its predecessor firms, most recently managing the Onboarding and Career Path Development Team within WFA Learning & Development. She was previously a member of the legacy Wells Fargo Advisors Leadership Development Group where she was a facilitator, coach, strategist and relationship manager to line-of-business OC members. The first seven years of Karen's career were spent in Services and Operations in the Credit/Margin area.
Karen holds a Bachelor of Science Degree in Education from Southern Illinois University at Edwardsville with a Minor in Music. She is Series 7 licensed and holds several professional learning and development and HR certifications, including the SHRM – SCP (Sr. Certified Professional in HR), and Certified Professional Behavioral (DISC) and Motivators Analyst designations. She has been involved with the Wells Fargo Advisors/St. Louis Public Schools Partnership leading teacher and administrator development efforts and has served in various capacities in support of the United Way. Karen resides in Edwardsville, Illinois with her husband and children.
Leadership Development Series Classes are offered to Non-Junior League of St. Louis members for a fee of $20.
JLSL members: please log in and register through the member calendar.