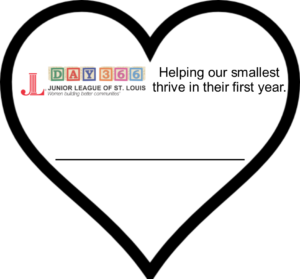 During the month of February please show your love for babies and donate $1 or more to the JLSL Day 366 Initiative.
Your $1 or more donation helps St. Louis babies thrive in their first year and beyond.
These hearts will be hung in the window at Junior League of St. Louis Headquarters.