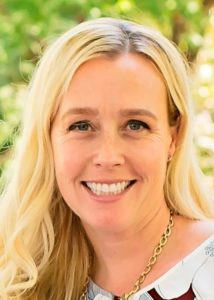 Junior League of St. Louis is a non-profit organization dedicated to promoting voluntarism, developing the potential of women, and improving our community through the effective action and leadership of trained volunteers. Over our 100 plus years in the St. Louis community, we are proud to have had a hand in starting so many impactful programs that have turned into their own long-term programs.
Our current community impact initiative, Day 366, centers on reducing the infant mortality rate in the both the City and County of St. Louis. In our area, the infant mortality rate is double the national average – worse than it is in some developing nations. Every year, our area loses the equivalent of 15 Kindergarten classrooms. That is unacceptable.
Addressing this issue is a bit like peeling an onion – there are many layers. However, this issue affects everyone in our area. When our babies aren't healthy, our community is not healthy. This much-needed work would not be possible if it were not for our outstanding members who provide more than 16,000 hours of volunteer labor to the St. Louis community each year. These women give of their time, talents, and funds to ensure we continue moving forward in fulfilling our mission to build better communities. Whether it's ensuring a mother receives proper pre- and post-natal care, that her baby has clean diapers, wipes and diaper rash cream to prevent infections, or that a mom has an opportunity to connect with other new mothers so she doesn't feel alone, we are honored to work with our community partners to help our smallest thrive in their 1st year.
While they volunteer, our members are learning valuable skills that help them in both their work and personal lives. We offer an annual leadership development curriculum, as well as volunteer training. Many of our members have utilized their JLSL skills to change or advance their careers, while others have made JLSL a career of sorts.
Thank you for your interest in the Junior League of St. Louis. I encourage you to learn more about us by exploring our website or by finding us on social media, and then let us know how we can connect with you. Whether you become a member, a friend of League, a community partner, or a sponsor of our impactful work, we welcome you.
On behalf of the 2018-19 Board of Governance, we are excited to team up with our members, donors, and community partners to act as catalysts for lasting change!
Sincerely,


Carrie Gallagher Crompton
President, 2018-20