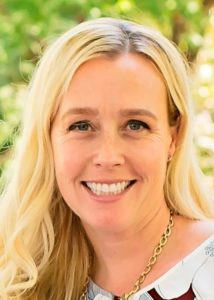 A United Force for St. Louis!
Happy 105th Birthday to the JLSL! As we embark on the 2019-20 JLSL year, we are embarking on the start of our next 105 years of service to St. Louis. Throughout our history, the JLSL has had our hand in so much and there is so much more we will accomplish.
Just as we think back to our extensive history, we also focus on what we accomplished just this past year. From the thousands of volunteer hours spread across St. Louis, to the over 72,000 items collected during the April 2019 Baby Necessities Drive. From the 2019 Trivia Night success, to the launch of the Membership Transformation Rollout task force. We are a united force for St. Louis!
Even this summer, we were busy! There is no rest for the weary with this group of dynamic, powerhouse women. This past August, we celebrated the 10th Annual Strong Women & Families Health & Resources Fair (SWF). This annual event is the cornerstone of what we do in the community. It brings together the best of on-site services and resources for our neighbors in the College Hill neighborhood. We all know that accessibility in St. Louis is often less than optimal and SWF seeks to break those barriers down by bringing these organizations together in one place. I am excited to announce that we will be celebrating the 10 years of SWF in early 2020. So much celebration in store.
Also this summer, the leadership team of the JLSL (the Board of Governance and Management Group) met for a joint leadership retreat. We spent time together and with our respective teams to map out the action plan for 2019-20 based on our 2018-22 Strategic Plan. We are focused on using our Strategic Plan as our baseline while we work to achieve those goals. These goals are the cornerstone of what our organization endeavors to achieve over the next few years. I encourage you to review our Strategic Plan (in the General Information section in the Communications tab on www.jlsl.org) to understand how our day-to-day work rolls up to achieve those bigger goals.
Lastly, I want to welcome all our new Transfers and our incoming Provisional class. I have had the chance to personally welcome our Provisionals and am blown away by this diverse class. So many have already jumped right in. I encourage all members to reach out and say hello to the new Provisionals. We were all Provisionals once and it was always the wisdom and guidance of a more senior JLSL member who instilled part of our JLSL foundation.
Please know that I am always available to for chat, to answer a question or anything else that comes up. You can email (president@jlsl.org) or call/text (314) 750-0509. I am always around!
Yours in service,


Carrie Gallagher Crompton
President, 2018-20