Women Building Better Communities – Annual Giving Campaign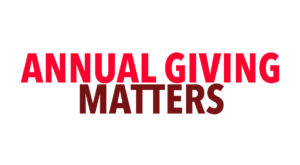 For over 104 years, the Junior League of St. Louis (JLSL) has been committed to fulfilling our mission in greater St. Louis: promoting voluntarism, developing the potential of women and improving the community through the effective action and leadership of trained volunteers. We ask that you join us with your financial support for JLSL and help strengthen our efforts to continue living out our mission.
The JLSL has a growing membership of over 550 women dedicated to our mission. Our members strive to balance their professional, home and volunteer lives and are central piece of our organization and our long-standing service to our community. This year, we are thrilled to welcome 74 New members and look forward to the development of this talented group of women.
Our development of women, leadership training programs, and community initiatives are gratefully supported by friends like you. Our Annual Giving Campaign helps the JLSL provide additional resources to support our mission, training and community impact.
This year, our Annual Giving Campaign goal is $20,000 and all funds raised will go towards every aspect of our Mission. Gifts will be honored and highlighted as follows:
Promoting Voluntarism: $1–$99
Developing the Potential of Women: $100–$499
Improving the Community: $500–$749
Effective Action: $750–$999
Leadership of Trained Volunteers: $1,000+
All 2018-19 gifts will be recognized in LeagueLetter, the JLSL Annual Report and on the JLSL website. Gifts of any size make a difference.
All donations are 100% tax deductible.
Thank you in advance for your gracious giving!